Routine upkeep and cleaning of the communal and working spaces of companies in the tertiary sector ensure that employees can work in the best possible conditions. 60% of active employees recognise that their productivity is closely linked to the hygiene and cleanliness of their workspace.
It is in this spirit that the Viveo Teams offers various jobs, ranging from cleaning floors or vacuuming carpets, to routine office maintenance (dusting, cleaning of work surfaces, emptying of bins, cleaning of glass surfaces, etc.) or the maintenance of sanitary facilities or the management of consumables.
Our tailor-made services
For each assignment, Viveo will assign you a contact who will come on-site to obtain all of your needs and based on these specifications will make a proposal along with recommended frequency for the jobs. For example, we can also do the dishes, water the plants or even do some ironing in the company.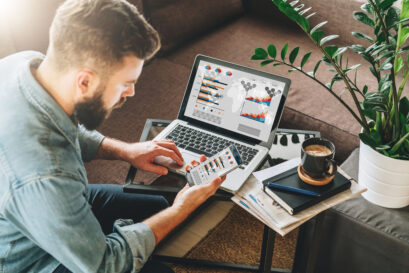 Innovative onlnine management tools
As soon as your contract is signed with Viveo, you will be able to access a powerful and responsive private space, there you will find your schedule, the follow-up of your services, your contractual documents,. invoices and even a dialogue box with your agency.